Top VIP Madrid and Barcelona Nightclubs That Will Not Fail To Impress You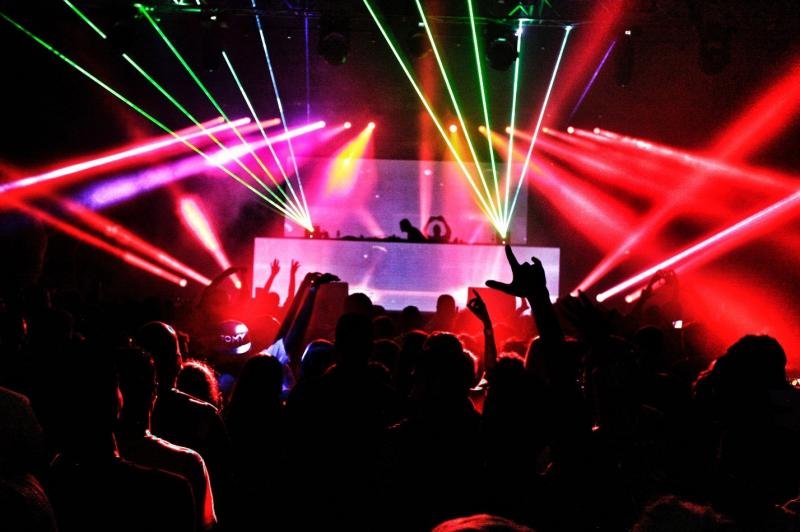 Sometimes no matter how many people you ask for the best VIP nightclubs, you just can't find the one for a perfect night out. Here is a list of the top VIP Madrid and Barcelona nightclubs that will not fail to impress you and your friends.
VIP Madrid Nightlife
Madrid nightlife has a lot to offer. There are tons of nightclubs that offer an amazing experience, but some stand out more than the others.
Kapital
Kapital offers VIP Madrid nightlife like none other Madrid nightclubs. No matter if, you want the best DJ performances including the best local and international DJs, or the best ambiance, food and drinks. Kapital offers it all, but there is more to Kapital nightclub that make it unique. Kapital also offers the best restaurant with a specially designed menu and a state-of-the-art cinema. So, if your friends want a place that offers more than just fantastic music, then head over to Kapital.
Teatro Barcelo
Teatro Barcelo knows how to keep everyone entertained with the best DJ performances. This is the reason why Teatro Barcelo has now become one of the most popular VIP nightclubs in town. It is not only popular for offering the best entertainment, but it is also popular for its drinks and amazing ambiance.
Joy Eslava
If you are looking for a club that does not offer the "usual" VIP Madrid nightclub experience, then head over to Joy Eslava. Inaugurated 30 years back, Joy Eslava nightclub has reserved its rich history and a classic vibe. The club holds many parties and social events on a regular basis.
VIP Barcelona Nightlife
Barcelona is widely popular for its nightlife. Tourists travel to Barcelona to experience its nightlife. If you are travelling Barcelona anytime soon, the following VIP nightclubs will keep you entertained all night long:
Opium Barcelona
To experience the best VIP nightlife experience, ensure that Opium Barcelona is on the top of your list. Opium takes nightclubbing to a completely new level by offering the ultimate open-air terrace restaurant and a state-of-the-art club with live music performances by world-renowned artists. Not only locals, but also tourists especially visit Opium Barcelona because it is hand-down the best nightclub in the city. You can go to Wikipedia for details about Opium Barcelona and its VIP table booking.
Bling Barcelona
Bling Barcelona has achieved exemplary success during the past few years. One of the reasons being that Bling Barcelona features the best local DJs as well as many worldwide popular DJs. When it comes to clubs booking, you would have to ensure that you book your Bling VIP tables days before your visit.
Pacha Barcelona
You will not regret your visit to Pacha Barcelona because it has both a restaurant that offers breathtakingly beautiful views of the Mediterranean Sea with delicious food and drinks. Pacha Barcelona also offers the best Barcelona nightlife experience.
Catwalk
Catwalk is the top choice of both locals and tourists, when it comes to the best music, drinks, food and the overall ambiance of the place. Catwalk is currently the ranked as one of the best Luxury clubs in Barcelona. Catwalk has achieved and maintained its position by offering an amazing worth-remembering luxury service.
Shoko
Shoko VIP services are highly rated by both locals and tourists. The phenomenal DJ performances will keep you on your feet all night long. The regular themed parties and the amazing cultured and posh crowd, and the strict security improve the overall experience. You will not experience any uncomfortable situation, and you can dance and party all night long with your friends.
Eclipse Barcelona
Eclipse Barcelona brings night to life with its remarkable DJ performances. People travel to Eclipse Barcelona from far and wide to enjoy the ultimate VIP clubbing experience on the 26th floor of the Hotel Barcelona. From the best of the best local DJs to the world worldwide popular ones, you will be able to enjoy live performance music with a massive range of cocktails and drinks.
Otto Zutz
Otto Zutz is widely known as one of the best clubs in Barcelona when it comes to the clubs that offer the largest capacity. There are limited clubs like Otto Zutz that offer outstanding DJ performances with fantastic drinks and food. Otto Zutz is highly popular in the area for its massive crowd parties. Thus, it usually gets book days prior. So to avoid any inconvenience, ensure that you book your VIP tables in advance.